​Black Powder - Hatteras 48 LRC
Emergency Delivery
Gulf Shores Alabama - Galveston Texas

$4,082
---
Hiring Captain John was the best decision we made. We were stuck in Gulf Shores Alabama trying to make our way to Galveston Texas via the ICW. The Flooding in Louisiana combined with hurricane Hermine crossing over Cuba prompted us to call Beacon Yacht Delivery. Within a few days captain John and Brian arrived at the vessel. Their professionalism, knowledge, and calm demeanor immediately put the "Lady Pirates" and dogs at ease. Through sleepless nights of weather, captain John and Brian expertly navigated us safely through the offshore oil fields. Their humor, attention to our safety, and all around awesomeness made for an enjoyable experience. Elephants like peanuts too! Jackie and the Lady Pirates.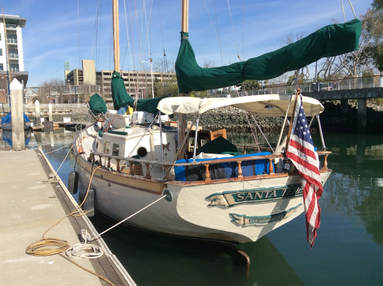 Santa Teresa - Mariner 40
Purchase - Delivery
Long Beach California - Oakland California
​$4,200

---
I can't believe how fortunate we were to find Captain John. From searching for a boat to final delivery, the advice and expertise of Captain John paid for itself ten times over. We purchased this Mariner 40 in Long Beach for 1/2 the asking price, due to John's observations. He even handled the final negotiation, emphasizing the necessary repairs. All the repairs were completed by John and his mate, at no cost, mostly with supplies and parts they found on the boat, or donated from fellow boaters. Two weeks after closing, Santa Teresa was at her new home in Jack London Square. I would not hesitate for a second to recommend Captain John for anything boat related.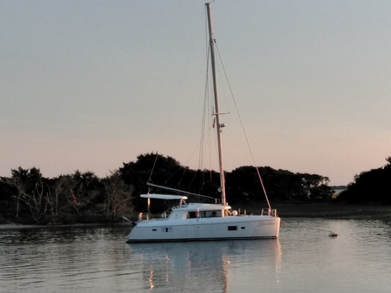 ​Devotion - Lagoon 420
Instructional Delivery with new owners (husband, wife, 9, 13, and rescue dog ginger)
Charleston SC - Boston MA

$6,500
(Flat rate for month)
---
To quote Ken, " this has been the longest, hottest, hardest day I can remember"... but we got soooo much done. Captain John (Beacon Yacht Delivery) is the bomb! What a gentle, positive, and thorough coach! Grateful for his time the past 3 weeks, helping with so many important mechanical/maintenance issues, navigation, weather, and hurricane prep. We are indebted and will always remember what we learned! Hopefully our paths will cross again.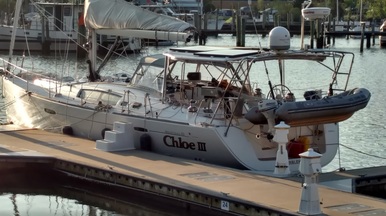 ​Chloe III - Beneteau 49
Assisted Delivery
Southport NC - Hampton VA

​$1,237

---
John, Thank you for making the voyage very pleasant and successful. I would recommend you highly to anyone. We wish you fair winds and an easy passage if you deliver through the Panama Canal. Don and Lizanne Mitchell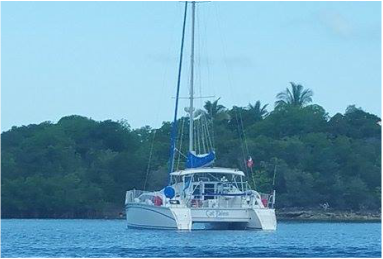 Cat Tales - PDQ 36 Catamaran
Delivery
Marsh Harbor Abacos Bahamas - Punta Gorda Florida

$3600



---

​New Beginnings - Irwin 36
Single Handed Delivery
Fork River NJ - Quanico VA

$2,500​
---
I highly recommend the services of Beacon Yacht Delivery. Captain John (Tilley) expertly handled the delivery of our sailboat from its home port in NJ to VA. His determination to stay on schedule despite unexpected severe weather delays; attention to detail; personal care of our vessel during the voyage, pickup and final delivery; regular communications, logged photographs and our ability to track the transit route real time, culminated in a stress free and rewarding experience. It's as if we were aboard with him. He is a "can do" Captain who will treat your vessel as if it were his own and will not fail to get the job done. Simply Outstanding. R. Hansen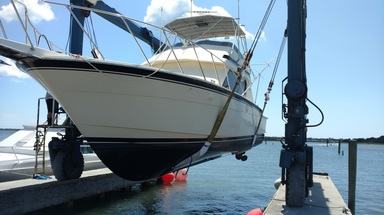 ​Sea Sue - Hatteras 41
Delivery
Miami FL - Hampstead NC

$2,500


---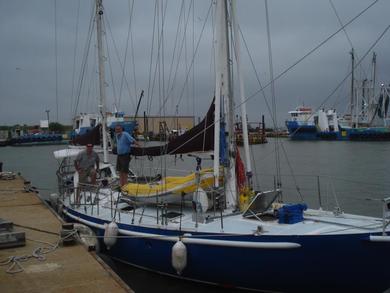 Wilde Matilda - Joshua Slocum 40 Steel
Assisted Emergency Delivery
Houma LA - Galveston TX

$5,200
---
Houma Escape
This passage was a 'rescue' for a singlehander stuck on the ICW (in a new boat) and trying to get home. Miraculously, John and Roy were both available on short notice, and showed up to make us a very solid 3-man crew for the trip. They began with the boat survey, and upon arrival began addressing any weak points which needed doing. That included a review of equipment, prepping the dinghy for offshore, and consulting our route planning. Both guys approached the work with solid professionalism, and were also easy to get along with - something not always easy to find among seasoned salty types.... They were also very happy to provide incidental instruction as we went, so I got an important secondary bonus out of the trip while spending time with them. I would not hesitate for a minute to work with these guys again. They turned a tense situation into a pleasant one, and made it look easy while they did it.
Submitted by Richard Floyd on Thursday, Jun 04, 2015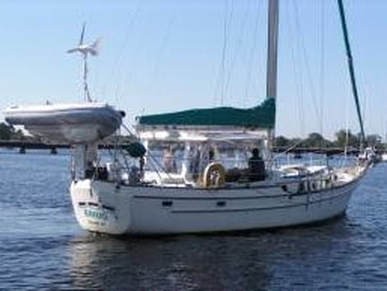 Banjo - CSY 50
Assisted Delivery
Charleston SC - New Bern NC

$1,600
---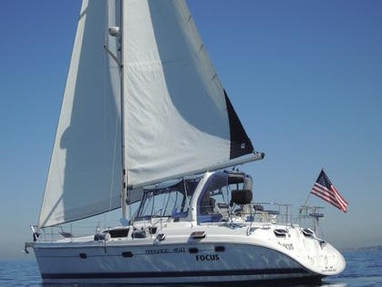 - Hunter 45 Passage
Assisted Winter Delivery
Deltaville VA - Beaufort NC

$2,800



---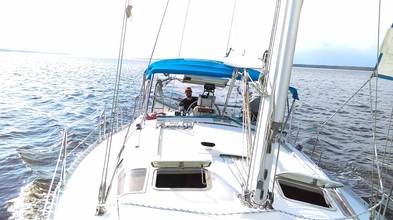 ​Stress Relief - Beneteau 370 Oceanis
Assisted Delivery
Washington NC - Beaufort NC

$1,063.27

---
I would wholeheartedly recommend Capt John to anyone. I was purchasing a new boat and as luck would have it Hermine was forecast to come through the very next day. I enlisted Capt John's help to move the boat approx 62 n. miles down the coast of NC to its new marina prior to the storms arrival. From the very first contact via email Capt John was a true professional. He provided timely communications via email during the entire planning period and was right on time at the agreed meeting place to get ready to move my new boat! He carefully and thoughtfully started inspecting the boat upon arrival to ensure everything was in order. One of the best traits you could ask for (in my opinion) of a captain is John's patient and friendly personality. Right away I felt at ease with him and it really made for a fun overnight trip even with the impending storm coming. He always took the time to answer any questions I had and was a great teacher to have along for the ride.

Whether you are accompanying him for an assisted trip or trusting him to deliver your boat on his own, from my experience everything is in excellent hands. I would not hesitate to contact Capt John at any time to help me with any of his services offered. Robert Berkowitz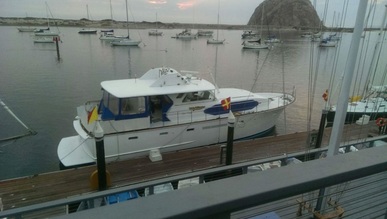 Miss Kitty - Chris Craft Roamer 65
Delivery
Oakland CA - San Diego CA

$3,600

---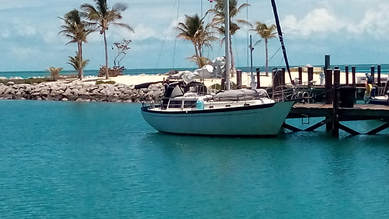 ​Sea Eagle - Islander 38
Delivery
Stuart FL - St. John USVI

$8,500
---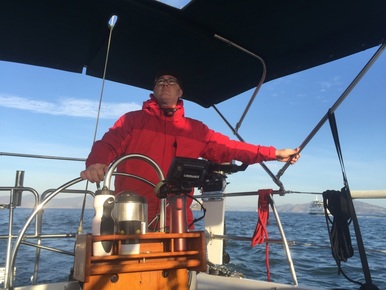 Emerald Sunset - Catalina 36
Delivery
Marina Del Rey CA - Alameda CA

$3,600

---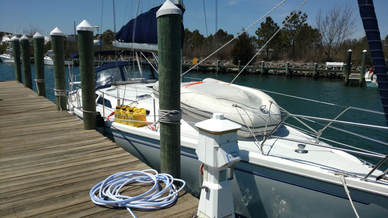 ​Sketchy - Catalina 42 MK II
Assisted Delivery
Warwick RI - Myrtle Beach SC

$3,800
---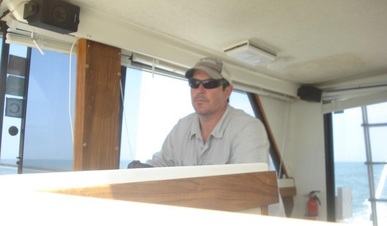 Ann Claire - Silverton 37
Delivery
Brick NJ - Wanchese NC

$2,900



---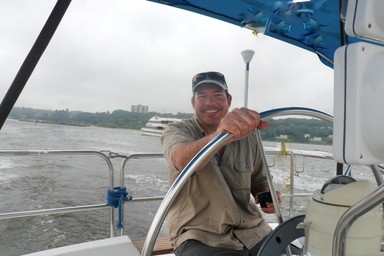 Miss Taylor - Hunter 36
Assisted Delivery
Sayreville NJ - Deltaville VA

$1,700



---